An animated illustration using Procreate.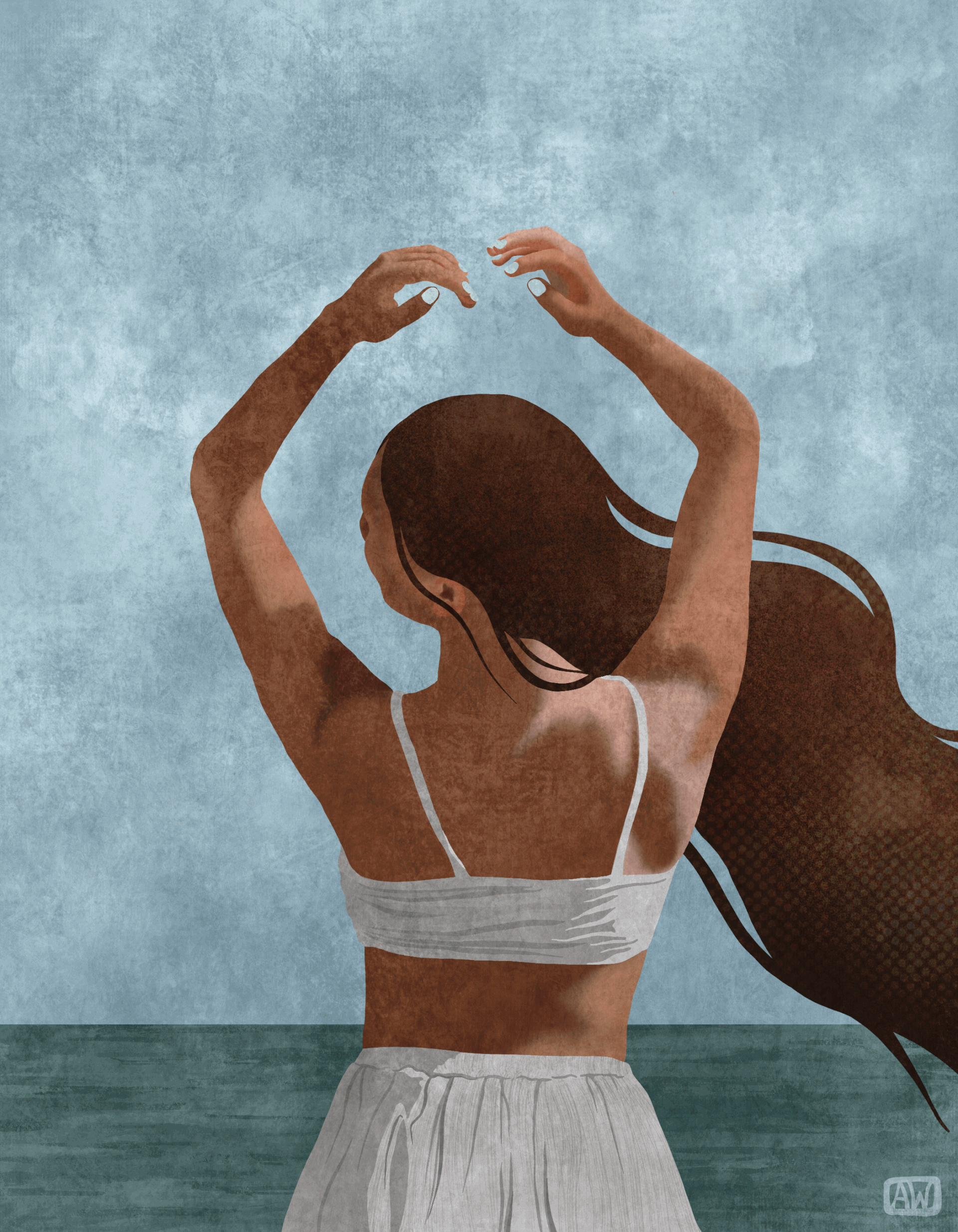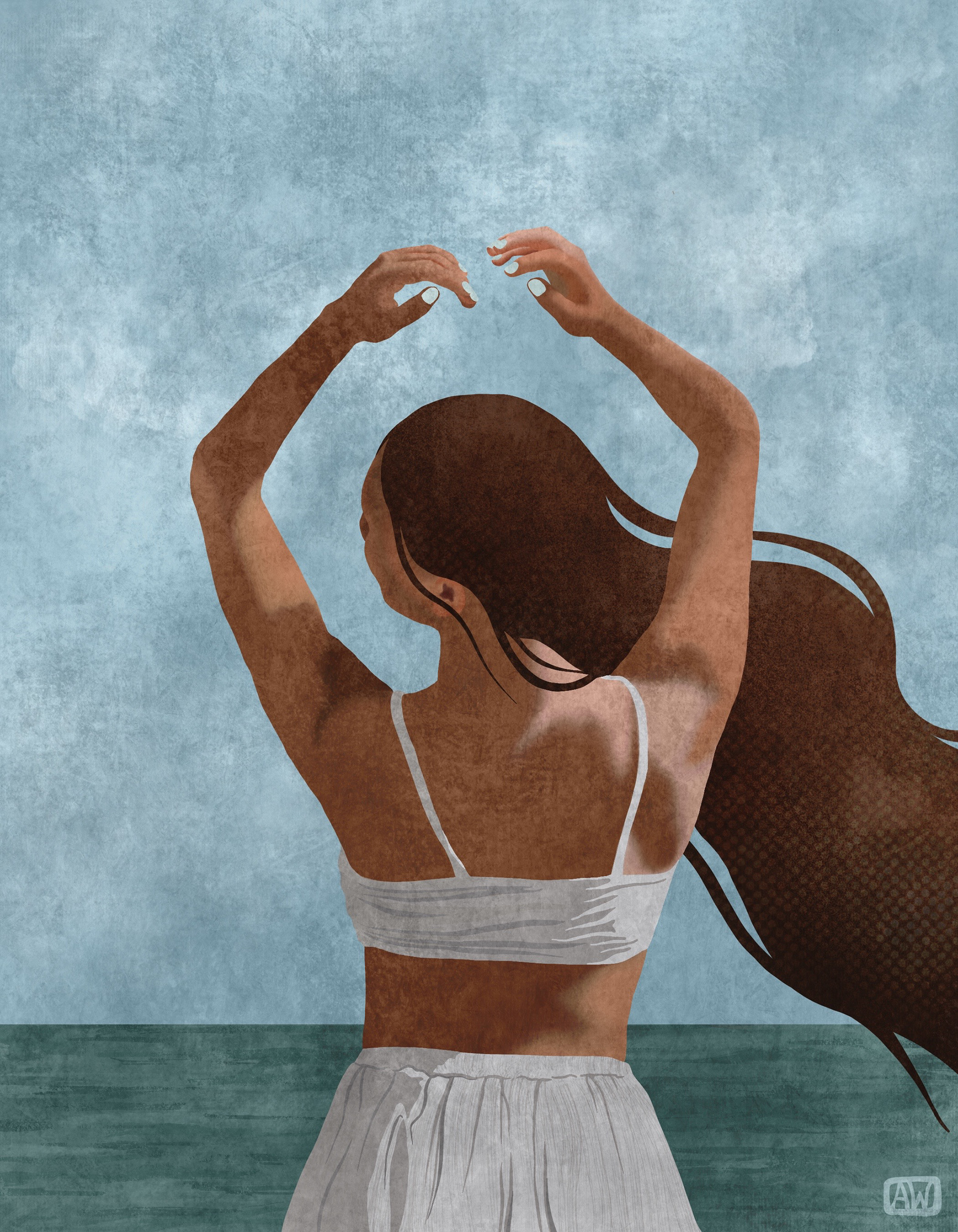 Recently, I've been trying to learn more about digital illustration and simple animations. I use Procreate, and finally started watching some tutorials about how to add texture to an illustration. I've also begun to scratch the surface with building layers to make GIFs. This one is 6 group layers to make her hair look like it's flowing in the wind!

I love looking at the difference between a zero-texture drawing and a textured one. I think it makes an enormous difference, and I'm so excited to be experimenting with textured illustrations. 

I'm still learning how to draw digitally. A wonderful tool for me has been Unsplash, where I find lovely reference photos, such as the one I used to guide me with this pose and skin tone!